mateytunstall wrote:
Beauty of Uncertainty from the first night at Union Chapel:
http://www.youtube.com/watch?v=w8s4DbrkglE&feature=mfu_in_order&list=UL
Cheers. Lovely as always.
Listening to
Through The Dark
from Union Chapel. Gah. Just makes me want to see her live again even more!
(That + BOU I'm now dying to hear live with my own ears.)

_________________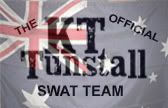 KT Tunstall wrote:
Go for it lads! Ping their hair-bands into their eyes and come back victorious!
I still consider getting wasted as an artistic pursuit.
Music, too, can be a route out of places too dark to stay.