pisquita wrote:
:shock:
*note to self: don't go to Australia during the summer*
It isn't
always
like this though, we've had a pretty wet summer this time around, summer's just decided to pay us a late visit. Can sometimes get hot during spring too....if you can't hack the heat, come in autumn (April & May are prolly your best bets) or winter (June-August).
Humid and hot again today...luckily will only have to survive one more day of heat before a cooler change on Sunday.

_________________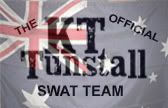 KT Tunstall wrote:
Go for it lads! Ping their hair-bands into their eyes and come back victorious!
I still consider getting wasted as an artistic pursuit.
Music, too, can be a route out of places too dark to stay.