A massive THANK YOU MEGSSSSSSSSSSSSSSSSSSSSSSSSSSSSSSS is in order here
...although even I too tripped out upon signing in, wondered WTF had gone on here for a minute.
I also did a switcheroo back to the DF design (subsilver2), makes the forum much easier to read IMO. And a KT sized WOO HOO for EG coming back!
Edit: ZOMG THE MARK FORUMS READ POST IS BACK YESSSSSSSSSSSSSSSSSSSSSSSSSSSSSSSSSSSSSSSSSSSSSSSSSSSSSSSSSSS
(And presumably most of everything else we complained about not having...except the PM's issue, which I know you're working on Megs, we appreciate it.)

_________________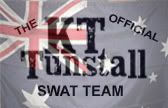 KT Tunstall wrote:
Go for it lads! Ping their hair-bands into their eyes and come back victorious!
I still consider getting wasted as an artistic pursuit.
Music, too, can be a route out of places too dark to stay.