Cee, I'm going to post the two pics in the first post
p-nutz wrote:
She was absolutely thrilled with all her presents and is visiting her rainforest belt in somewhere beggining with c? She loved that the hipflask said "with love from the nutjobs"
I'll let Shannon mention the rest as Andrew was the only one brave enough to talk to KT really
Group photo- It's a bit burnt out but meh..what are you gonna do?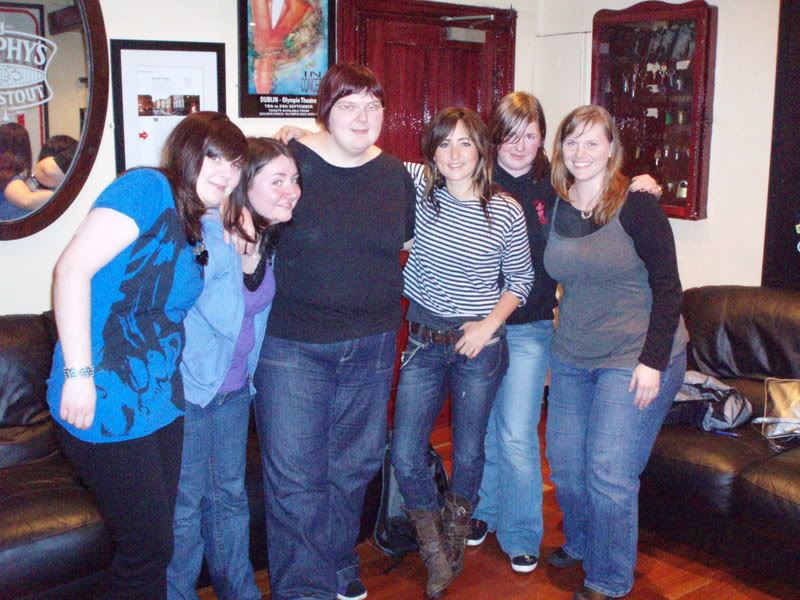 Order n Chaos wrote:
There arent more because:
Order n Chaos wrote:
The bad news is that we didn't take pictures of KT opening her gifts. It turns out we were all in a little room with KT (which was quite dark so flash was necessary) and it felt inappropriate to pull out the camera and snap pictures in such close quarters. I really wanted to capture the whole thing for you guys and I know everyone would love to see her reaction first hand, so I am sorry. It did seem that the best way to represent the forum was to respect KT's personal space - I hope you guys understand! I do have a couple pics from the end, though, and I will post them soon!