Nat wrote:
The Judist wrote:
Yeah great songs, though I think Landslide was a bit of an easy choice. KT singing Rhiannon or Rooms On Fire... now you're talking!
I'd have liked Gypsy or
Go Your Own Way (which would be absolute beastin' live with full band)
.
Agree re:
Go Your Own Way
, that would be a great cover!
KT's version is alright, can't say I'm terribly fussed, sorry Tunstallites!

_________________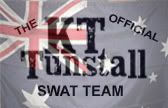 KT Tunstall wrote:
Go for it lads! Ping their hair-bands into their eyes and come back victorious!
I still consider getting wasted as an artistic pursuit.
Music, too, can be a route out of places too dark to stay.